Internal Corporate Account Executive
Location

Sydney, Australia

Job ID 01QNX
Closing date N/A
PRIMARY OBJECTIVES
Contribute towards the profitable growth of 'Corporate' business with a specific focus on developing existing (portfolio) customers and assisting in acquiring new business contracts (e.g. multinationals). 
To own the development of B2B relationships with 'Corporate' customers to create sustainable trusted partner relationships by creating and delivering value. 
Use industry and customer insight to shape customer buying behavior, position RS as an invaluable supplier and grow RS share of customer spend. 
Build an effective stakeholder network with your customers at all levels across relevant functional departments to create engagement and consensus.
Implement and execute activity against corporate customer contracts.
 
PRINCIPAL RESPONSIBILITIES
• Develop and leverage constructive relationships within target accounts to gain access to key end users, buyers and maintenance contacts to establish a partnership and increase our supply status.
• Work with the Corporate Account Manager (CAM) to identify gaps & opportunities, and execute against the plan to close gaps and develop opportunities
• Work with the CAM's to build customer intelligence on acquisition opportunities
• Actively promote the e-commerce offering to customers whom don't currently use the tool, as well as drive compliance with existing users
• Execute and manage the customer activity plan for each portfolio account
• Gather competitor insights and share with Corporate team and key stakeholders
• Work with the CAM to manage and implement local and global sales campaigns
 
FINANCIAL RESPONISBILITY
• Ownership for the execution and delivery of portfolio activity plans which are deployed through a matrix sales organisation.
• Portfolio Revenue and Gross Profit growth against targets.
• Responsibility and accountability for approx. $1.5m revenue from between 10-14 accounts 
• Accountability for customer data integrity and protecting data confidentiality. 
 

KEY COMMUNICATIONS 
• Externally, the ICAM will deliver through all levels of contacts in Procurement & Operations. The ICAM must also raise the profile of RS by engaging with key contacts at all levels to effectively implement and manage customer contracts.
 
• Internally the ICAM needs to build a network of contacts throughout the organisation including Sales Operations, all Sales teams (field and internal) Offer, Customer Service, NCOS and Finance. 
 

KNOWLEDGE & EXPERIENCE
• Demonstrated ability to communicate, present and influence credibly and effectively at all levels of the organization • Experience in delivering client-focused solutions based on customer needs
• Proven ability to analyse information quickly and to problem solve and think strategically, position and formulate appropriate recommendations.
• Ability to seek ways to continuously improve external and internal customer satisfaction with product or service quality and on‐time delivery.
• Proficient in the use of Microsoft Office Suite.
• Ability to work as part of a group of people, working toward solutions which generally benefit all involved parties

Characteristics for success
We are a transforming business. And we're growing to serve and inspire our customers even more. To forge a successful career here, you'll need to:
Take the initiative
Think differently
Become the best
Focus on people
Work together
Culture
We place a strong emphasis on investing in our people, our best asset, enabling them to be customer focused at all times and exceeding their expectations. This is because our customers are at the heart of everything we do. So we look for people who have a strong belief in, and commitment to exceeding customer expectations, people who have pride and belief in their company.
In return we offer a positive and supportive culture which ensures that together we can help our customers do great things.
Passion

Integrity

Innovation

Collaboration

Accountability

Aspiration
In the 8 years I've been here, lots of opportunities for career progression and recognition, if you take ownership of it. Great strategy to take the business into the future. Some really talented people, who are great to work with. Clear direction of expectations, vision and purpose. Good working environment. A lot of investment in their people with lots of opportunities available.

John Min,

Lead Support Engineer China, IT Operations
Rewards and benefits
As well as a competitive salary, you can look forward to a valuable set of benefits, depending on your location, that look after your financial and physical wellbeing. These include:
Medical

Professional Development

Maternity and Paternity Leave

Life and Disability Insurance

Cafeteria

Awards & Recognition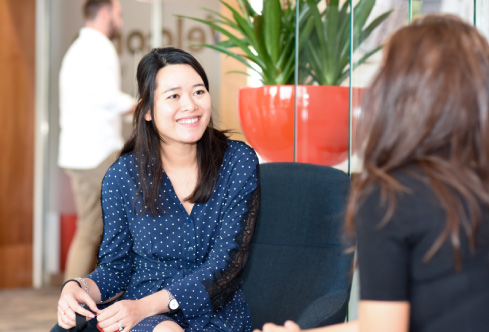 For digital dreamers and tech innovators
Work with a rich ecosystem of websites, delivering solutions and improving functuationality on a daily basis. You'll have the opportunity to influence the development of our customers' user experience, and make it the best in the industry. Join us in our journey to revolutionise the way we do business and strengthen our position as the destination for electronic products and components.