Location

London, United Kingdom

Job ID 01RC5
Closing date N/A
Software Engineer - Payments
Join our digital transformation
A global force in B2B e-commerce, our team is responsible for over 60 websites worldwide. We are pioneers, innovators and disruptors in the world of B2B e-commerce. We are on a journey of digital transformation, experimenting with new tools and services that put customers at the heart of everything we do.
Make an impact as a Software Engineer – Payments
o Do you want to launch resilient services to handle over a billion pounds worth of payments each year?
o Are you the kind of software engineer that knows quality is a team effort and everyone gets involved at all stages?
o Do you want to craft products you're proud of and improve the systems, the process and the people around you?
o Do you want to get involved in disrupting the technology market with innovative ideas?
o Do you take pride in deploying reliable software solutions to customers and supporting and improving applications in production?
o Agile, XP, Lean, Pairing, TDD, championing automation and driving CI/CD with a delivery focus. Do all of these come to mind when thinking about great ways to work?
As a Software Engineer – Payments you will have accountability for:
• Building and enhancing a service to authenticate, authorise and settle payments as well as tokenising payment details to ensure PCI and PSD2 compliance
• Integrating third-party PSPs such as Cybersource and Adflex
• Integrating new payment methods such as PayPal, WeChatPay, etc.
• Projects ranging from an entirely new green-field development with the ability to define the art of the possible through to stabilising and enhancing existing legacy applications.
• Supporting and owning activities to continue to develop RS Online into agile engineering and technology led company
• Owning the technical solution and delivery from inception to production and beyond
Fuelling your passion:
To be successful in this role you will: 
• Have significant/substantial commercial experience with microservices
• Able to write high performance and thoroughly tested production code
• Have a good understanding of Docker, Deployment tools and infrastructure/DevOps best practices
• Be a team player who wants to strive forwards together and not as individuals and a passion to mentor others.
The Stack
We use the following technologies and we're completely open for people to bring their own experiences and change to make the engineering culture better. 
Java, Node.js, GraphQL, Spring, Spring MVC, Spring Boot, AWS Lambda's (serverless)
GitLab CI/CD
SQL (RDBMS), NOSQL databases
AWS services – Route 53, API Gateway, DynamoDB
Docker, Terraform, HashiCorp stack, DataDog
JUnit, Cucumber, Selenium, Postman
JMeter, Gatling
Working with us
We want you to experience the freedom and autonomy to realise your potential, share your ideas and make them happen. We want you to feel supported and listened to by a team that celebrates individuality and independent thought, encourages different perspectives and embraces every background. 
Flexible Working
We recognise that everyone is different and that the way in which people want to work and deliver at their best is different for everyone. In the Backend Engineer role, we can confidently offer the following flexible working patterns:
Working remotely

 - from home or any other work location
Working flexible hours 

- flexing the times when you work in the day to help you fit in everything in and work when you are the most productive
The Good Stuff
We have an outstanding benefits package, which includes: 
Up to 10% Bonus 

Healthcare

25 days holiday (with the option to purchase a further week)

Extremely generous contributory Pension scheme

Childcare vouchers

Life assurance

Working remotely from home or any other work location & Working flexible hours
Our History
We began in a north-west London garage supplying spare parts to radio repair shops back in 1937. Today, we're using digital technology to revolutionise the way we do business and strengthen our position as the one-stop-shop for industrial parts and electronic components. 
Join Us!
Do you want to join our digital revolution? Can you help deliver amazing things for our customers? Do you want to see your software engineering turn into cutting-edge solutions? Come join us and grow with a team of people who will challenge and inspire you!
Characteristics for success
We are a transforming business. And we're growing to serve and inspire our customers even more. To forge a successful career here, you'll need to:
Take the initiative
Think differently
Become the best
Focus on people
Work together
Culture
High performing

We encourage people to take the initiative, think differently and become the best they can be.

Trusting

We're trusted to make the right decisions, do the right thing and work autonomously.

Collaborative

We talk and listen to each other, build relationships and tap into the minds of experts.

Diverse

We welcome new ideas whoever they come from – and encourage others to champion them.
In the 18 years I've been here, tech has always been changing to become better. The new team structure has gained momentum over the last 2 years with heavy investment in technology and infrastructure. It is a great working environment with very capable engineers and genuinely nice people.

Neil Latta,

Lead Java Developer
Rewards and benefits
As well as a competitive salary, you can look forward to a valuable set of benefits, depending on your location, that look after your financial and physical wellbeing. These include:
Great Culture

A great culture that encourages you to think differently and grow as part of a team that communicates freely, listens closely and supports each other

Flexible Working

We'll do everything we can to help you work in a way that works for you, just ask the question

Buying Holiday

An opportunity to buy up to an additional week's holiday each year

Discount Shopping

Experience access to a fantastic array of online shopping discounts catering for your passions, hobbies or lifestyle

Great career development

Opportunities to move where your passion takes you

Bonus and pension

Schemes that reward your hard work, secure your future and push you to be at your very best. Helping us achieve both your goals and ours, together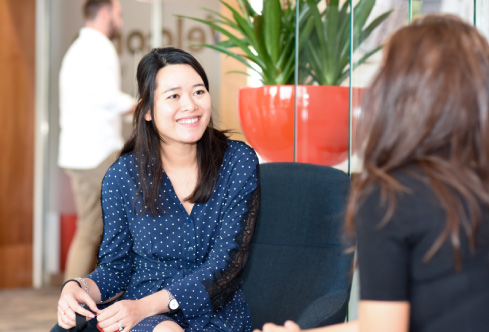 For digital dreamers and tech innovators
Work with a rich ecosystem of websites, delivering solutions and improving functuationality on a daily basis. You'll have the opportunity to influence the development of our customers' user experience, and make it the best in the industry. Join us in our journey to revolutionise the way we do business and strengthen our position as the destination for electronic products and components.