Location

London, United Kingdom

Job ID 01RIZ
Closing date N/A
Marketing Analyst
London/Corby
Your role in the organisation is to develop, implement and maintain the digital data collection strategy for RS Components and our group websites.
This is a key role that enables Digital Analytics & Digital Advertising, through the technical infrastructure that allows the collection of this data from this website to various SaaS tools that the wider teams in the organisation use to be able to do their jobs.
On a macro-level this supports the organisation in our acquisition and retention of customers who use our website.
What you will enjoy doing to be successful in this role
Supporting the development of our digital analytics and marketing technology platforms, focussing on the enrichment of our Adobe Analytic data, and implementation/integrations of the Adobe Experience Cloud, Ad Tech and other third-party technologies

Focus on developing the integrations between Adobe Target, Campaign, Audience Manager and Analytics, to drive and enable the advancement of behavioural-led and machine learning activities

Developing end-to-end data requirements, working closely with internal customers such as the digital product, personalisation and marketing teams to develop & translate insight requirements into detailed technical specifications

Building and developing the code that captures key interactions between our customers and our digital platforms and digital touchpoints

Regularly using Javascript, HTML, API (SOAP & REST), RegEx, jQuery and JSON

Ensuring data integrity and documentation of tagging standards
What you will bring to be successful in this role
Intermediate/advanced JavaScript, HTML, API (SOAP & REST), RegEx, jQuery and JSON skills and experience

Prepared to learn about new tools such as the Adobe Experience Cloud, Observepoint, Google Marketing Platform

Demonstrate the ability to build strong relationships with stakeholders and be able to simplify technical information to non-technical stakeholders   

A high attention to detail and a methodical approach to developing and testing

Comfortable working in a fast-paced commercial environment managing multiple projects and stakeholder demands

Excellent communication and presentation skills

Fluent in English language
The good stuff
Innovators and pioneers. Rebels and creators. A global organization of optimists and specialists with big ambitions for the future. You can take control of your future here at RS. We offer all the benefits you'd expect to receive in a progressive global business.
We recognise that everyone is different and that the way in which people want to work and deliver at their best is different for everyone. In this role, we can confidently offer the following flexible working patterns:
Working remotely - from home or any other work location
Working flexibly - flexing the times when you work in the day to help you fit everything in and work when you are the most productive. If you need some flexibility, please just ask us and we'll be happy to discuss it with you.
Grow in our learning and inclusive culture and be rewarded for your success. Whoever you are, whatever you do and wherever you are; it all starts here.Are you ready to explore the possibilities?
Characteristics for success
We are a transforming business. And we're growing to serve and inspire our customers even more. To forge a successful career here, you'll need to:
Take the initiative
Think differently
Become the best
Focus on people
Work together
Culture
High performing

We encourage people to take the initiative, think differently and become the best they can be.

Trusting

We're trusted to make the right decisions, do the right thing and work autonomously.

Collaborative

We talk and listen to each other, build relationships and tap into the minds of experts.

Diverse

We welcome new ideas whoever they come from – and encourage others to champion them.
In the 18 years I've been here, tech has always been changing to become better. The new team structure has gained momentum over the last 2 years with heavy investment in technology and infrastructure. It is a great working environment with very capable engineers and genuinely nice people.

Neil Latta,

Lead Java Developer
Rewards and benefits
As well as a competitive salary, you can look forward to a valuable set of benefits, depending on your location, that look after your financial and physical wellbeing. These include:
Great Culture

A great culture that encourages you to think differently and grow as part of a team that communicates freely, listens closely and supports each other

Flexible Working

We'll do everything we can to help you work in a way that works for you, just ask the question

Buying Holiday

An opportunity to buy up to an additional week's holiday each year

Discount Shopping

Experience access to a fantastic array of online shopping discounts catering for your passions, hobbies or lifestyle

Great career development

Opportunities to move where your passion takes you

Bonus and pension

Schemes that reward your hard work, secure your future and push you to be at your very best. Helping us achieve both your goals and ours, together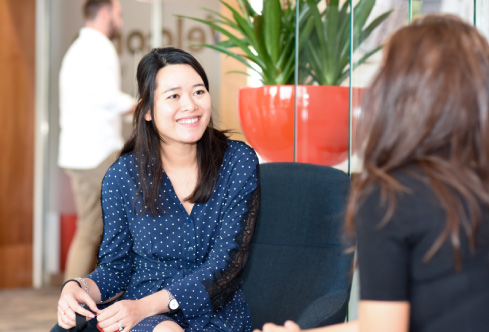 For digital dreamers and tech innovators
Work with a rich ecosystem of websites, delivering solutions and improving functuationality on a daily basis. You'll have the opportunity to influence the development of our customers' user experience, and make it the best in the industry. Join us in our journey to revolutionise the way we do business and strengthen our position as the destination for electronic products and components.