Web Developer (Full Stack) - No H1B Sponsorship
Location

Fort Worth, Texas

Job ID 01QTM
Closing date N/A
Web Developer (Full Stack)- No H1B Sponsorship
About Allied Electronics & Automation
Allied Electronics & Automation is a high service level, authorized distributor of industrial automation, interconnect, cabling, and electromechanical products. We are part of the $1.7 billion global distributor, Electrocomponents, serving as Allied Electronics & Automation in the Americas and RS Components around the rest of the world.
Our global footprint and world-class logistics allow us to give customers the products they need, when they need them.
We pride ourselves on the great working environment that we've created at Allied, where our employees can make a difference in the lives our customers, we can move fast, experiment when needed, can operate with autonomy and where everyone is focused on doing the right thing for the customer.
What You Will Do
As part of an agile/scrum team, you will work with your colleagues to build, deploy and support one of our digital applications. Our full stack developers will need to be able to code anywhere in our architecture, including UI, web services, MVC and SQL. We design with a mobile first approach, which means experience with bootstrap is a plus. Because we are a DevOps organization, our developers are responsible for their applications from concept all the way through to production.
What You Will Need to Know
- Excellent understanding of how to build web applications using C#/ASP.NET, HTML5, CSS and JavaScript
- Best practices for web application architecture including session management, caching, MVC and web services
- How to code using OWASP security best practices
- Strong understanding of SOLID principles and how to apply them
- How to build efficient, secure, scalable and reliable applications to support a high transaction environment
- Good understanding of how to identify and diagnose performance issues and resolve them quickly
- Knowledge of DevOps principles including automated testing, continuous integration, continuous deployment and fast feedback loops is a big plus
- Experience working in a team based IDE with a shared code repository and version control
- Good understanding of JSON and basic knowledge of XML
What You Need to Have
- Bachelor's degree in Business, Ecommerce, Computer Science or related area
- Several years experience developing full stack web applications including both front end and back end
- Comfortable presenting to small groups
- Ready and willing to speak out and add your opinion to our approach, architecture and processes based on quality research and experience
- Great at working as part of a self-directed team, working seamlessly with your co-workers to deliver and incredible amount of high quality work
- Must be able to work with autonomy
Requirements
B.S. degree in 

BCIS

, CS or related area

At least 3+ years of professional web development

At least 2+ years of professional C#/ASP.NET

 experience

Experience writing T-SQL queries and stored procedures for SQL Server
Experience with Microsoft Visual Studio with visual source safe
Good people skills with the ability to interact with a wide range of internal clients
Experience with the SDLC or Agile development, change management, development guidelines and testing procedures
Exposure to database modeling, ER diagrams and/or Microsoft Visio
Some exposure to web application testing
Preferred Skills
Experience with administration of  Windows 2003 Server and IIS 6.0

Experience with Endeca Navigation Engine
Equal Employment Opportunity
Allied is an equal opportunity employer and maintains policies and practices that are designed to prevent and prohibit unlawful discrimination against any qualified employee or applicant on the basis of race, color, religion, ancestry, national origin, sex, sexual orientation, gender identity, age, military/veteran status, disability and/or medical condition, genetic information, or any other unlawful classification to the extent protected by law. This policy of nondiscrimination applies to all employment practices, including hiring, compensation, benefits, promotion, training and termination. Employees who engage in unlawful discrimination will be subject to disciplinary action, up to and including termination.
Characteristics for success
We are a transforming business. And we're growing to serve and inspire our customers even more. To forge a successful career here, you'll need to:
Take the initiative
Think differently
Become the best
Focus on people
Work together
Culture
High performing

We encourage people to take the initiative, think differently and become the best they can be.

Trusting

We're trusted to make the right decisions, do the right thing and work autonomously.

Collaborative

We talk and listen to each other, build relationships and tap into the minds of experts.

Diverse

We welcome new ideas whoever they come from – and encourage others to champion them.
In the 18 years I've been here, tech has always been changing to become better. The new team structure has gained momentum over the last 2 years with heavy investment in technology and infrastructure. It is a great working environment with very capable engineers and genuinely nice people.

Neil Latta,

Lead Java Developer
Rewards and benefits
As well as a competitive salary, you can look forward to a valuable set of benefits, depending on your location, that look after your financial and physical wellbeing. These include:
Great Culture

A great culture that encourages you to think differently and grow as part of a team that communicates freely, listens closely and supports each other

Flexible Working

We'll do everything we can to help you work in a way that works for you, just ask the question

Buying Holiday

An opportunity to buy up to an additional week's holiday each year

Discount Shopping

Experience access to a fantastic array of online shopping discounts catering for your passions, hobbies or lifestyle

Great career development

Opportunities to move where your passion takes you

Bonus and pension

Schemes that reward your hard work, secure your future and push you to be at your very best. Helping us achieve both your goals and ours, together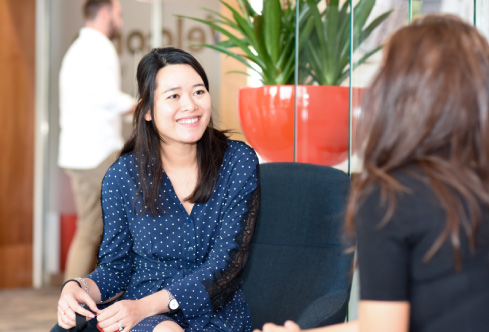 For digital dreamers and tech innovators
Work with a rich ecosystem of websites, delivering solutions and improving functuationality on a daily basis. You'll have the opportunity to influence the development of our customers' user experience, and make it the best in the industry. Join us in our journey to revolutionise the way we do business and strengthen our position as the destination for electronic products and components.