SAP Senior Solutions Architect - Order-To-Cash Logistics
Location

Corby, United Kingdom

Job ID 01R8V
Closing date N/A
Job Title SAP Senior Solutions Architect - Order-To-Cash Logistics
Location Corby (NN17 5JF)
As the SAP Senior Solutions Architect - Order-To-Cash Logistics you will be working closely with Digital, Data and Technology teams and business partners to deliver solutions on our global core SAP platform and the associated technology landscape. Driven by business need, you will be the domain expert for your Line of Business ensuring all aspects of architecture, design, development and Implementation are delivered to a high standard and align with SAP best Practices
Reporting to the Core Technical Manager, you will be a part of an organization that promotes personal development, growth, and career progression and who will provide you with the tools and training you need to excel in the industry. We pride ourselves on putting the Customer at the heart of everything we do.
We've been on an incredible journey, but the best is yet to come; are you ready to join us?
What You Will Do
Within this position you will be responsible for supporting the project full development lifecycle from ideation/project initiation to development and production delivery. The scale and complexity of change will vary from large projects delivered over multiple years to small changes deployed within days. You will provide high-level estimation during the early phases to help our business and technical teams to scope and shape project initiatives and produce relevant artefacts (SAP Blueprints, Functional Specifications and/or Business Process documents) to the required standard. The artefacts should be tailored to the change delivered and communicated to a range of key stakeholders, inside and outside the SAP Delivery Team. You will assist by creating detailed specifications for SAP developers to deliver custom SAP enhancements, which may be on-site, near and offshore teams and produce high-quality documentation which is appropriate for the change delivered and communicating to a range of key stakeholders, inside and outside of the SAP Delivery Team.
What Will You Bring To the Role
Considerable experience in SAP SD / WM / LE modules with an excellent understanding of O2C ERP, including integration to associated functional areas (Purchase-to-Pay, FI-CO etc.).

This will include Sales and Distribution, Warehouse Management and Logistic Execution Functions.

Operated in an SAP O2C Delivery/Architect role for a minimum of five years with direct responsibility for the successful (full lifecycle) delivery of a suite of SAP changes within the O2C LoB, including a number a larger scale changes

Be able to demonstrate experience of different Integration processes (for example IDoc design and development) both across SAP Landscapes and with external Third Parties

Detailed understanding of associated SAP Technical Functions such as Transport Management System and Batch Management Systems

Ability to communicate functional designs within the P2P area effectively to different stakeholders ensuring complete understanding of key design decisions
The good stuff
Innovators and pioneers. Rebels and creators. A global organization of optimists and specialists with big ambitions for the future. You can take control of your future here at RS. We offer all the benefits you'd expect to receive in a progressive global business.
We recognise that everyone is different and that the way in which people want to work and deliver at their best is different for everyone. In this role, we can confidently offer the following flexible working patterns:
Working remotely - from home or any other work location
Working flexibly - flexing the times when you work in the day to help you fit everything in and work when you are the most productive. If you need some flexibility, please just ask us and we'll be happy to discuss it with you.
Grow in our learning and inclusive culture and be rewarded for your success. Whoever you are, whatever you do and wherever you are; it all starts here. Are you ready to explore the possibilities?
We are RS
We are committed to creating a diverse and inclusive culture where our people get to bring their true self work every day and thrive. We recognise that a diverse and representative workforce is critical to our success, and our aim is to create a business where people can be their best selves. Our employees expect this as a matter of course and it is fundamental to how we attract, develop, and hold on to the best talent.
We recruit and develop employees who are the best suited to the requirements of the job role, regardless of gender, ethnic origin, age, religion, sexual orientation, gender identity or disability.  We believe everyone should be able to bring their true self to work and be given the opportunities to succeed.  If you require any adjustments during this process to ensure you can bring your true self, please let us know.
We recognise that we're not perfect when it comes to being a truly diverse organisation yet.  However, we are passionate about diversity and are proactively working to build an organisation where everyone can see themselves succeed here.
Increasingly powered by digital technology, we're our customers' one-stop-shop for electronic products and industrial components. We began in a north-west London garage supplying spare parts to radio repair shops back in 1937 and we've kept transforming for over 80 years. Today, we're using digital globally to revolutionise the way we do business and strengthen our position as the people engineers turn to for help, advice and knowledge.
We're proud of what we've done, but we're not sitting back. We're always looking to make the customer experience simpler, faster and easier. We're transforming markets and the impact of technology. We've widened our services portfolio with innovations from procurement and inventory solutions to 24/7 product support.
Characteristics for success
We are a transforming business. And we're growing to serve and inspire our customers even more. To forge a successful career here, you'll need to:
Take the initiative
Think differently
Become the best
Focus on people
Work together
Culture
High performing

We encourage people to take the initiative, think differently and become the best they can be.

Trusting

We're trusted to make the right decisions, do the right thing and work autonomously.

Collaborative

We talk and listen to each other, build relationships and tap into the minds of experts.

Diverse

We welcome new ideas whoever they come from – and encourage others to champion them.
In the 18 years I've been here, tech has always been changing to become better. The new team structure has gained momentum over the last 2 years with heavy investment in technology and infrastructure. It is a great working environment with very capable engineers and genuinely nice people.

Neil Latta,

Lead Java Developer
Rewards and benefits
As well as a competitive salary, you can look forward to a valuable set of benefits, depending on your location, that look after your financial and physical wellbeing. These include:
Great Culture

A great culture that encourages you to think differently and grow as part of a team that communicates freely, listens closely and supports each other

Flexible Working

We'll do everything we can to help you work in a way that works for you, just ask the question

Buying Holiday

An opportunity to buy up to an additional week's holiday each year

Discount Shopping

Experience access to a fantastic array of online shopping discounts catering for your passions, hobbies or lifestyle

Great career development

Opportunities to move where your passion takes you

Bonus and pension

Schemes that reward your hard work, secure your future and push you to be at your very best. Helping us achieve both your goals and ours, together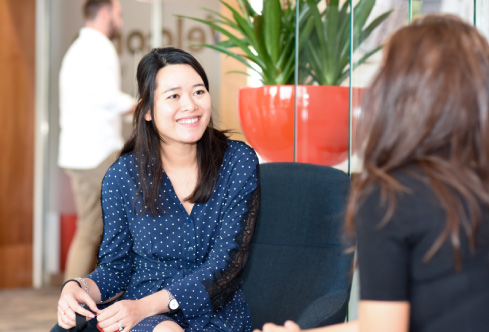 For digital dreamers and tech innovators
Work with a rich ecosystem of websites, delivering solutions and improving functuationality on a daily basis. You'll have the opportunity to influence the development of our customers' user experience, and make it the best in the industry. Join us in our journey to revolutionise the way we do business and strengthen our position as the destination for electronic products and components.