Lead Service Design and Introduction Manager
Location

Corby, United Kingdom

Job ID 01QNV
Closing date N/A
As the Lead Service Design and Introduction Manager you will be planning and organising people, infrastructure, communication and material components of a service to improve its quality and the interaction between the DD&T and our business customers.
Reporting to the Head of IT Operations, Services and Transition, you will join their expanding team. This is a great opportunity to act as the prime interface for senior management for Service Design and Introduction. 

We've been on an incredible journey but the best is yet to come, are you ready to join us?
What will you do
Service Design Documentation, including Service Design, Support Model and Support Model on a Page
The regular review and amendment of all process documentation
That all Projects understand the Need for Service Design and Introduction and where they don't train
Early Life Support for all Projects, Service Introduction Criteria and Sign off, Include all service costs within the project IP and sign off
The smooth transition of live services into the operational teams
Reporting on the status of Service Design in all projects
Develop, implement and maintain Service Management policies, standards and best practice processes, using RS agreed methodology, to enable successful delivery of new and changed products/services in the demand pipeline
Leading, planning and coordinating Service Introduction activities across functions, projects, suppliers and service teams.
Owning and leading the Service Introduction planning and support strategy, framework and process - Driving continuous improvement.
Develop and support the Service Design activity throughout the service lifecycle and any occurring changes, to ensure they are deliverable in the context of an end-to-end service design.
Identify, own and manage risks and issues relating to the Service Design & Introduction function, ensuring that mitigating actions are agreed and executed.
Interface with 3rd party suppliers, involving agreement, planning, timelines and quality of deliverables.
Develop and define the appropriate resourcing profiles to deliver the required service over the lifecycle of the service
Liaise with all impacted teams to define and incorporate operational and design requirements
Specify, detail and agree Use Case activities for formal operational management where these relate to the service design documentation
Transition all new and enhanced service-related projects to the relevant operations teams/functions through the documented ELS process.
What You'll need to succeed
You will have responsibility for documenting and agreeing the Service Design and Introduction scope, strategy and framework. This will be championed both internally and externally.
The role is responsible for coordinating and prioritising the Service Design and Introduction activities, developing Service Designs for the agreed projects and to maintain and enhance the Service Design and related documentation, service introduction and operational acceptance.
You will ensure the achievement of formal confirmation of the service acceptance criteria has been met, and that the team receiving delivery of the new or changed service is ready to operate the new service when it has been deployed.
What We Offer
Innovators and pioneers. Rebels and creators. A global organization of optimists and specialists with big ambitions for the future. You can take control of your future here at RS. We offer all the good stuff you'd expect like:
Competitive salary for all levels (associate / mid level / senior) depending on experience and impact
Flexible working arrangements (e.g. working from home, start/finish day to fit around school runs)
Up to 10% annual bonus 
Healthcare
25 days holiday (with the option to purchase a further week)
Extremely generous contributory pension scheme
Life assurance
Discounted stock options
Daily access to a GP
Grow in our high-performance culture and be rewarded for your success. Whoever you are, whatever you do and wherever you are; it all starts here. Are you ready to explore the possibilities?
Our History
We began in a north-west London garage supplying spare parts to radio repair shops back in 1937. Today, we're using digital technology to revolutionise the way we do business and strengthen our position as the one-stop-shop for industrial parts and electronic components. 
But if we're going to be first choice for customers, we also want to be first choice for our future colleagues. We're looking for people who are passionate to support the customers of today, and the engineers of tomorrow. Together we keep innovation at the forefront of what we do. Do you?
Characteristics for success
We are a transforming business. And we're growing to serve and inspire our customers even more. To forge a successful career here, you'll need to:
Take the initiative
Think differently
Become the best
Focus on people
Work together
Culture
High performing

We encourage people to take the initiative, think differently and become the best they can be.

Trusting

We're trusted to make the right decisions, do the right thing and work autonomously.

Collaborative

We talk and listen to each other, build relationships and tap into the minds of experts.

Diverse

We welcome new ideas whoever they come from – and encourage others to champion them.
In the 18 years I've been here, tech has always been changing to become better. The new team structure has gained momentum over the last 2 years with heavy investment in technology and infrastructure. It is a great working environment with very capable engineers and genuinely nice people.

Neil Latta,

Lead Java Developer
Rewards and benefits
As well as a competitive salary, you can look forward to a valuable set of benefits, depending on your location, that look after your financial and physical wellbeing. These include:
Great Culture

A great culture that encourages you to think differently and grow as part of a team that communicates freely, listens closely and supports each other

Flexible Working

We'll do everything we can to help you work in a way that works for you, just ask the question

Buying Holiday

An opportunity to buy up to an additional week's holiday each year

Discount Shopping

Experience access to a fantastic array of online shopping discounts catering for your passions, hobbies or lifestyle

Great career development

Opportunities to move where your passion takes you

Bonus and pension

Schemes that reward your hard work, secure your future and push you to be at your very best. Helping us achieve both your goals and ours, together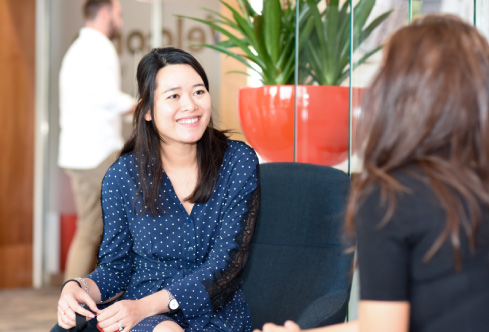 For digital dreamers and tech innovators
Work with a rich ecosystem of websites, delivering solutions and improving functuationality on a daily basis. You'll have the opportunity to influence the development of our customers' user experience, and make it the best in the industry. Join us in our journey to revolutionise the way we do business and strengthen our position as the destination for electronic products and components.