Our business
We began in a north-west London garage supplying spare parts to radio repair shops back in 1937. Today, we're using digital to revolutionise the way we do business and strengthen our position as the one-stop-shop for industrial parts and electronic components – the people engineers turn to for help, advice and knowledge.
We're there for our customers in so many ways. Swift delivery of quality products from leading suppliers and from our own-brand RS Pro range is guaranteed. Then there's DesignSpark, our interactive community for design engineers, and our revolutionary 3D design software. Everything we do is designed to help engineers realise their big ideas and shape the future.
We're proud of what we've done, but we're not sitting back. We're always looking to make the customer experience simpler, faster and easier. We're transforming markets and the impact of technology. We've widened our services portfolio with innovations from procurement and inventory solutions to 24/7 product support.
Everything we do is designed to help engineers realise their big ideas and shape the future.
Founded in 1937
£1.7bn in revenue
45,000 orders shipped daily…
… to 750,000+ customers around the world
5,300+ colleagues
Operations in 28 countries
Why join us?
Whatever our customers want, our people make it happen. So if we're going to be first choice for customers, we want to be first choice for our colleagues.
You'll be encouraged to think differently and share your ideas, helping our customers to create, develop and discover. As we grow our business, we'll help you grow – expanding your expertise and helping you become the best you can be. You'll be proud of the impact you make on the world and appreciated for what you do. And you'll be part of a team in a friendly culture that communicates freely, listens closely and supports each other.
There are a few other things you should know, too…
We have a high-performance culture
We're all inspired to better serve our customers and work with our suppliers as part of a leaner, more efficient organisation. So we collaborate together, build trust by being open and honest, and drive superior standards of professionalism.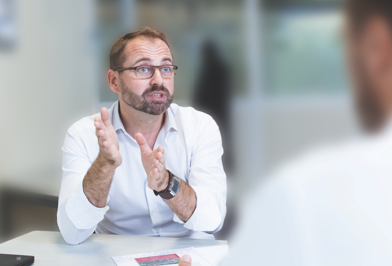 We live our values
Our values are seamless, personal and progressive – values similar to those that underpinned our company back in 1937. We're guided by them every day, and we express them through our six ways of working:
PASSION

We provide an exceptional experience for customers, suppliers and colleagues every time.

Integrity

We're real and do the right thing.

Innovation

We have the courage to do something bold.

Collaboration

We trust our collective genius.

Accountability

If it's to be, we make things happen with simplicity and speed.

Aspiration

Be ambitious, like you're the owner of our business.
We reward success
As well as a competitive salary, you can look forward to a valuable set of benefits, depending on your location, that look after your financial and physical wellbeing. These could include:
Private Medical Cover

Enjoy peace of mind with access to medical treatment as and when you need it

Health Cash Plan

We give you money back on everyday health bills

Buying Holiday

We offer the opportunity to buy up to an additional week's holiday each year

Great Culture

A great culture that encourages you to think differently and grow as part of a team that communicates freely, listens closely and supports each other

Employee Assistance Programme

We give you access to a confidential helpline and counselling service

Bonus and pension scheme

Be rewarded for your hard work and secure your future. We'll motivate you to achieve all your goals, professional and personal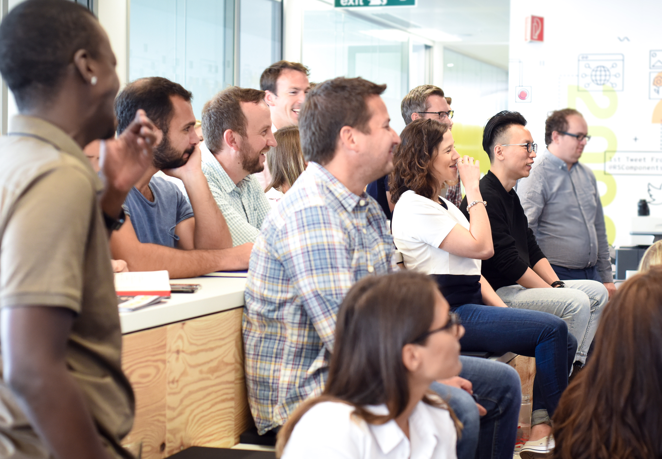 We thrive on a truly inclusive culture
Becoming first choice for all our people, whoever and wherever they are, is top of our agenda. It's not about ticking boxes or doing the right thing – embracing diversity and inclusion is key to meeting our goals and delivering ongoing success.
The diverse perspectives, knowledge and experience of our people enables us to better understand and respect the equally diverse needs, thoughts and backgrounds of our customers and suppliers.
So we act with integrity, making sure that everyone feels trusted, respected, listened to and included – 100%. We're creating a culture which allows everyone to progress. Breaking down barriers, particularly for groups under-represented at a senior level. And supporting communities to drive change.
We engage and support our local communities
Our colleagues feel passionately about supporting valuable causes and we encourage them to seek out local projects. Causes we've supported so far include disaster and cancer charities, and community projects to community youth projects, volunteering, fundraising and donating goods.
We also inspire young people to choose STEM subjects (science, technology, engineering and mathematics) and pursue a career in engineering. Our participation in a wide range of activities reaches students of university level down to primary school-aged children.
This is an amazing company with a remarkable heritage and these are exciting times. Together, we can be first choice.

Lindsley Ruth,

Chief Executive Officer